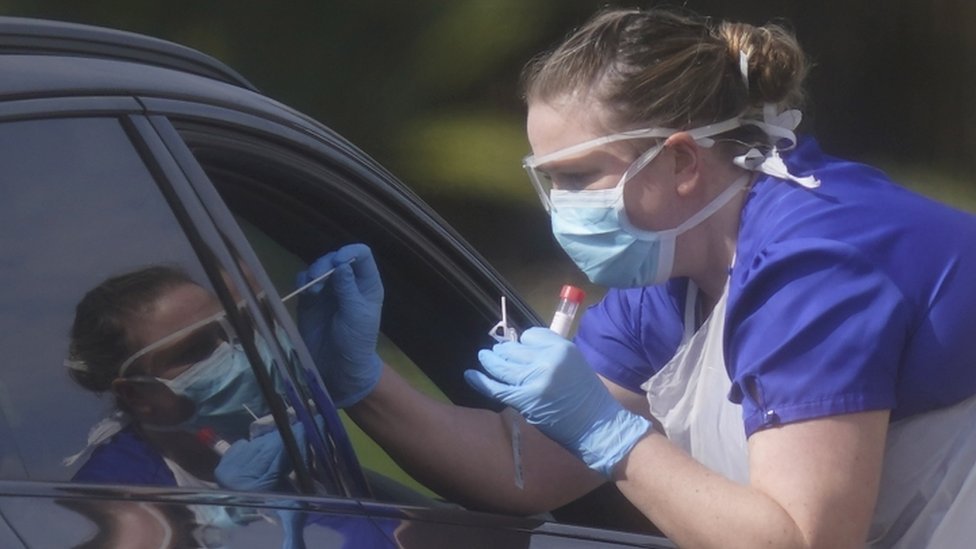 Health chiefs in an area battling a Covid-19 spike say they are unable to carry out up to 30,000 tests per day while they wait for government action.
Gateshead was
among several places in the North East added to Public Health England's watchlist of areas needing "enhanced support" last week.
The council said an empty pathology lab could be used to house extra resources.
Health Secretary Matt Hancock said the government was "increasing the testing coming into the area".
Gateshead's director of public health, Alice Wiseman, told BBC Radio 4's World at One "people are having great difficulty getting a test".
"We're up to 70 cases per 100,000 so it's a significant increase. With not everyone able to
…
Read More