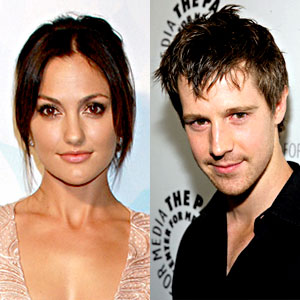 Dan Herrick/ZUMApress.com; Kevin Parry/The Paley Center for Media
Imagine a world in which a CW show has an actual chance of winning an Emmy. Thanks to network boss Dawn Ostroff, that world is slipping through her fingers.
We mean no disrespect to shows like Gossip Girl and Smallville, but if the CW ever wants us to take it seriously as a trademark network of our generation, it needs to branch out from its usual routine of picking up shows geared for a younger audience. The Body Politic is a cure to that problem.
In fact, The Body Politic would bring a new level of respect to the CW that we've yet to see since the network kicked off in 2006.
We've screened the pilot and read the script several times, and each time we're dumbfounded by why The Body Politic is not on the fall TV schedule. Get a
…
Read More