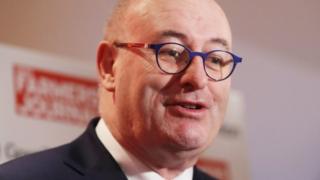 EU trade commissioner Phil Hogan has apologised "fully and unreservedly" for attending a dinner in the west of Ireland with more than 80 people.
Mr Hogan said he acknowledged his presence at the golf event had "touched a nerve" with Irish people.
The Irish government has agreed to recall the Dáil (Irish parliament) early amid the controversy surrounding the attendance of political figures at the Galway gathering.
It was due to return on 15 September.
As EU trade commissioner, Mr Hogan, a former Irish government minister, would lead free trade negotiations with the UK if and when they commence after Brexit.
Taoiseach (Irish PM) Micheál Martin will make the request for the Dáil to be recalled to the Ceann Comhairle (Speaker) on Monday.
The coalition government has agreed
…
Read More