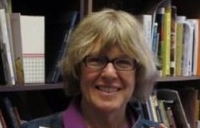 After many years as a tenured professor of art history, Susan Noyes Platt is currently an independent art historian and freelance art critic and curator, based in Seattle,Washington.
Her first book, Modernism in the 1920s (UMI Research Press, 1985)  examined the critical discourse on modern art in the New York art and academic press in the 1920s before the history of modern art was codified.
Art and Politics in the 1930s, Modernism, Marxism, Americanism (Midmarch Arts Press, 1999) looks at the interconnections of art and politics during the Depression years with a focus on criticism by Elizabeth McCausland, Anita Brenner, Charmion Von Wiegand, Alfred Barr and finally, the emergence of Clement Greenberg in 1939.
Art and Politics Now Cultural Activism in a Time of Crisis (Midmarch Arts Press, 2011)  begins with the 1999 anti WTO demonstrations in Seattle and concludes with reference to the BP Gulf oil spill in the spring of 2010. Topics include opposition to war, terrorism, racism, borders, and the violation of the earth.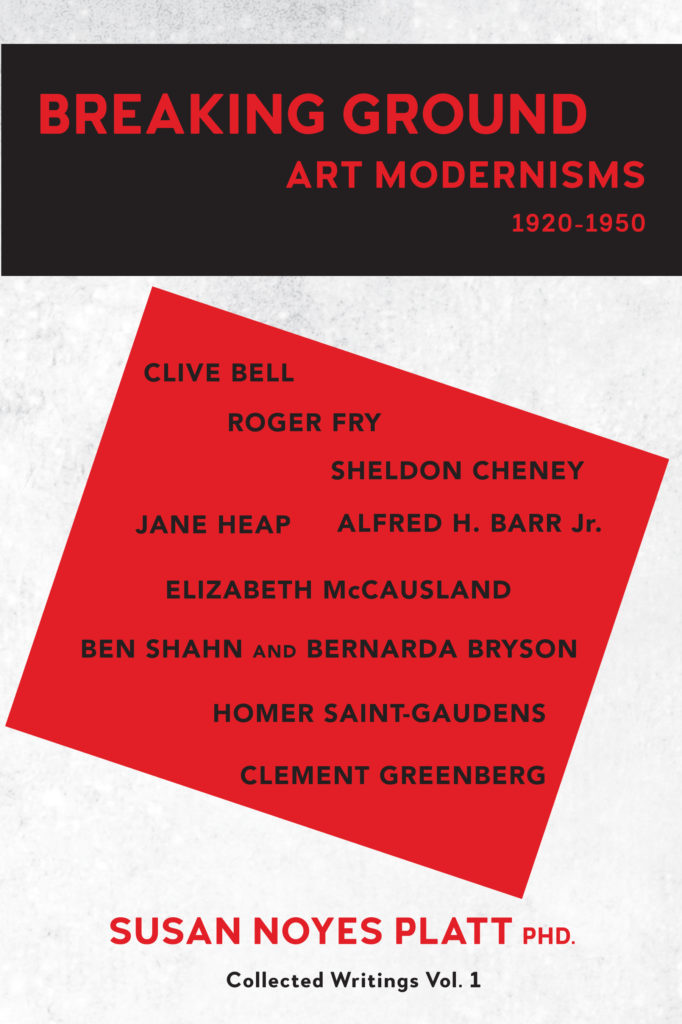 She has just published volume I of her collected writings: Breaking Ground, Art Modernisms 1920 – 1950
Breaking Ground: Art Modernisms 1920 – 1950 reveals exciting new perspectives on the history of modernist art criticism in the United States. The first essays examine critics who embraced formalism in the 1920s under the impact of the English theorists Roger Fry and Clive Bell.
Next is the brilliant Jane Heap's eccentric wedding of mysticism and modernism. At the same time Elizabeth McCausland articulated the principles of the widely accepted concept of socially engaged art during the Depression years.
Ben Shahn and Bernarda Bryson demonstrate the flexibility of the principle of social engagement, as do the expansive perspectives of Homer Saint-Gaudens during thirty years as curator of the Carnegie International.
In these same years under the pressure of Fascism, Alfred Barr at the Museum of Modern Art stripped away this inclusive and radical vision. His invention of a myth of modern art evolving toward abstraction became the dominant critical concept in the mid twentieth century through the opportunistic rise of Clement Greenberg during World War II.
Breaking Ground: Art Modernisms 1920 – 1950 overturns the long-codified history of modernist criticism by demonstrating its roots, expansion and transformations as well as its final ossification.
Print: ISBN 978-1-7345043-0-9 / $18.99 ebook: 978-1-7345043-1-6 / $7.99
Trade paperback, 212pgs, 6×9
Breaking Ground is available to purchase from your local bookstore,
and online via Barnesandnoble.com, and other sites.
Retailers /Institutions: available to order from Ingram.