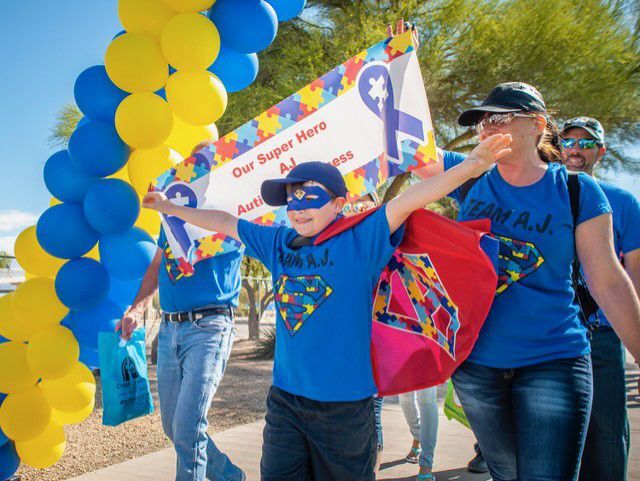 Over the past 14 years, the Autism Walk & Resource Fair evolved into the largest autism event in Southern Arizona, attracting more than 2,000 people annually.
This year, as a result of COVID-19 and the determination of staff and supporters, the event will become the region's largest virtual autism event — essentially a one-stop online shop for registrants.
"When we realized that it was not shaping up to be a time where we could gather in large groups for an in-person event, we knew we had to find a way to deliver the next best thing," said Brie Seward, executive director of the Autism Society of Southern Arizona.
"We decided to reimagine the in-person event in a virtual space ensuring that our attendees, exhibitors and sponsors could still benefit from connecting with more than 75 vital autism resources in the community," Seward said.
Seward said participants have the unique opportunity to log in to a website through which they experience the prerecorded opening ceremonies and live panel discussions in addition to the interactive resource fair.
The website at as-az.org also provides insight into life with autism spectrum disorder, which is the fastest growing — and most underfunded developmental disorder, according to the National Autism Association. The CDC estimates the prevalence of autism is one in 63 births in Arizona; an estimated 3.5 million-plus are living with the disorder.