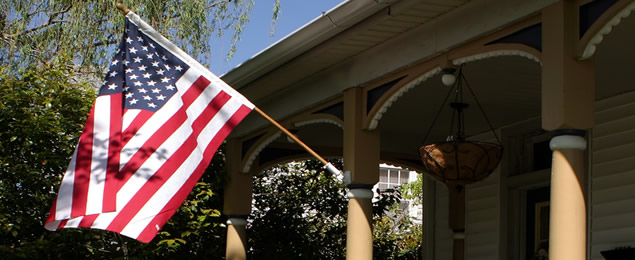 Government foreclosures are residential properties that have been repossessed and put up for sale by a government agency. The reasons for these sales can vary. In some cases, a property owner may have obtained a government-sponsored mortgage loan to buy real estate. Several government agencies, such as the Housing and Urban Development Department (HUD), the Federal Housing Authority (FHA), the Veteran's Affairs department (VA), offer mortgages to citizens at special rates. However, when a homeowner defaults on their mortgage, these agencies will have to repossess their property and sell it in order to get back the money lost on the unpaid loan.
Of course, there are other reasons government foreclosures are sold as well. Many homes are repossessed and sold by the Internal Revenue Service (IRS) due to tax debts. In some cases, the U.S. Marshall's office or Homeland Security department may sell property seized due to criminal activity.
Government foreclosures are sold every day across the nation, and are a key element of the U.S. housing supply. Best of all, government foreclosures offer some of the lowest prices on real estate buyers will find, and can be great opportunities for saving money and making great investments.
HUD
One of the most common sources for government foreclosures is HUD. Every year, HUD helps hundreds of thousands of homebuyers secure mortgages at special rates, based on their qualifications for government assistance. As a prominent mortgage lender, they also have to deal with a great amount of foreclosures, and HUD home auctions and foreclosure sales are quite common as a result. HUD homes can be from 1 to 4 units in size, so they can be good opportunities for both buyers looking for a primary residence and investors looking for multi-unit rentals. There are no restrictions on purchase, and anyone who has the money or financing can buy a HUD home. They are one of the most attractive government foreclosures available for purchase.
VA
The VA department is another significant government mortgage sponsor. As their name implies, they specialize in providing discount mortgage rates to veterans of the U.S. armed forces. And like any other lender, they are often responsible for selling foreclosures. Many buyers tend to overlook VA homes, because of the common misunderstanding that they are only for veterans. However, VA foreclosure sales are available to any buyers, whether they are a veteran or not. VA homes are commonly found in areas with a significant military population or presence, but they exist all over the country as well, and can offer fantastic deals.
U.S. Department of Agriculture (USDA) Rural Development
The USDA's Rural Development division is tasked with helping citizens of rural areas get the mortgage loans they need to buy homes. They offer many different types of loan assistance to rural homebuyers, and they also sell a great deal of foreclosure real estate to the public for big discounts. If you're interested in fixer upper homes or handyman specials, USDA homes also offers extra discounts on properties in disrepair. Buyers looking at property in rural areas should always investigate USDA homes, as they often offer the lowest prices available in the area.
How to Buy Government Foreclosures
Each government agency has its own ways of approaching the foreclosure sale process. You can find more information on the specifics of how to buy HUD properties, VA homes, USDA properties, and FHA real estate by visiting their informational pages on BankForeclosuresSale.com.
Generally, the process for buying government foreclosures begins with finding listings for properties you want to buy. Then, you'll want to secure financing for a home purchase so you know how much you'll be able to spend. Consequently you'll want to make sure you get a home inspection to assess the property's condition, as well as any repair costs you'll have to spend, since government agencies will not pay for any repairs the property may require, and an appraisal of the market value of the property. Once you've settled on a property and secured financing, you can bid on the government home following the process and procedure of the agency's home sale guidelines.
BankForeclosuresSale.com offers unparalleled access to hundreds of thousands of government foreclosures and discount properties currently available all over the United States. The best way to start finding government homes in your area is with a search of our listings database.
Search Bank Foreclosures by Top States:
Search Government Foreclosures by Top Cities: