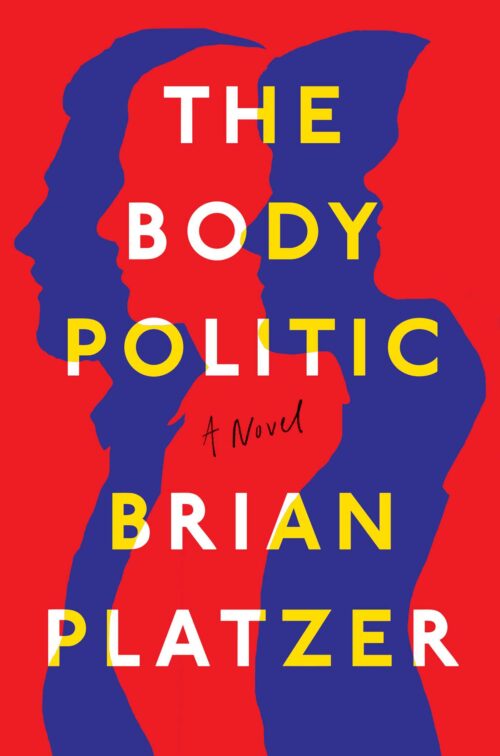 My review for this book was due last week, and when I realized I'd dropped the ball, I told the tour coordinator that I'd skim the book quickly and review it over the weekend. (Note: it's the following Thursday as I type this) But I couldn't. The book was too good to skim. Instead, I found myself reading more and more slowly, and putting it down to think about the characters, about what was happening and how their lives were evolving and developing. It's a fantastic book–I was heavily invested in the characters and hated it to end.
The Body Politic deals with a lot of big issues–forgiveness, overcoming childhood traumas, the ups and downs of marriage, enduring friendships as people mature and change, our world and its politics–but what makes it sing is that fact that these issues surface the way they do in our own lives, through our own relationships and outlooks.
The novel revolves around 4 people. Tess and Tazio became friends in art school, at that age when they thought they'd change the world. Tazio introduced Tess to his best friend from high school, Dave, at a hip cocktail bar where they've gotten to know the waitress a bit, an Afro-Thai woman named Angelica. This was all just after 9/11, but the bulk of the novel takes place after Trump's presidency began in 2016. Tazio, half-Mexican and half-Italian, tired of art and turned to politics. He rose to heights on first John Edwards' failed campaign and then Hillary Clinton's; now he's jobless and disillusioned. He is the lodestar of the 4, and they all love him and revolve around him a bit.
As the story opens, Tess and David are married with 2 young boys. Tess is an actress trying to make it on Broadway. David is dealing with a brain injury caused by a fall off a high ladder. Tess blames herself, because he was dealing with the aftermath of a brief affair she'd had with a fellow actor. Tazio is looking after David and essentially keeping their house running. He and Angelica are engaged, and she has become a dentist.
As Tess and David work to rebuild a marriage that has been shattered by infidelity and illness, Tazio and Angelica interpret their own times, dealing with a post-Trump world. The story contains unexpected twists and turns rather like real life does, with characters coming on stage and changing the story line through their own existence. It's the kind of book where I keep wanting to discuss the ending with you, so I'll stop before I begin to give spoilers.
I loved this book. The Body Politic blends pathos and humor. It gives a clear-eyed, sober look at such diverse issues as politics, childhood trauma and how its processed, commitment and failure, and a conquering love. The characters are complex, flawed, and all too believable. Read this book with a friend so you'll have someone to talk about it with. It's the best book I've read in ages! Very highly recommended.